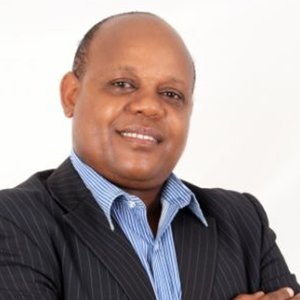 Joseph Sheffu
Managing Partner
Joseph is a Country Managing Partner of Ernst & Young Tanzania also serving as an Advisory Partner. He joined EY Tanzania team in 2006 after relocating from EY London office where he had worked for four years. He has over 18 years of experience largely in professional accountancy and business advisory industry. Early in his career, he worked with the Government of Tanzania under the Ministry of Finance/National Audit Office.
A Tanzanian citizen,  Joseph has great knowledge of the local business and regulatory environment. Presently his serving a diverse range of multinational companies operating in Tanzania and East Africa in general, working closely with both local and EY colleagues from the rest of Africa, Europe, US, Middle East and Asia. Apart from private sector clients, Joseph leads certain major Government sector consultancies relating to public sector reform and infrastructure development.
A Certified Public Accountant (CPA) and holds MBA from Oxford University, UK and MSc. Audit & Management Consultancy from Birmingham City University, UK. He is a member of Tanzania CEO Roundtable, local Chamber of Commerce and local chapters of the American Chamber of Commerce.
Well known and respected within government, business, profession and diplomatic cycles. Joseph is a frequent speaker at government, business and profession conferences on topics including economic performance, business improvement, accounting/auditing issues, risk management, regulatory compliance, financial reporting and corporate governance.
About
At EY, our purpose is Building a better working world. The insights and quality services we provide help build trust and confidence in the capital markets and in economies the world over. We develop outstanding leaders who team to deliver on our promises to all our stakeholders. In so doing, we play a critical role in building a better working world for our people, for our clients and for our communities.